Product
서적 목록
필터 검색
Filter
Age
For Toddler
For Children
Hobby
Sortation
Paper Folding
Paper Craft
Hobby Craft
Cooking & Health
Art Color
Learning Sciences
literature for Prcatical Life
Qualifying Examination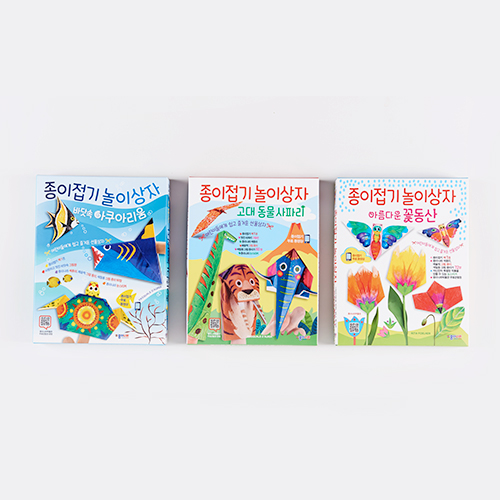 Books
Books of JONG IE NARA open the future of children and provide joy of affluent life for adults.
JONG IE NARA features a program that provides students with the opportunity to experience the level-specific JONGIE JUPGI learning program that takes into consideration the developmental stage of infants, art education books linked to elementary and after-school courses, hobbies that can be used for real life for adults, as well as books for preventing dementia.
Purpose
Craft, Decoration, Hobby, Color education, Cognitive rehabilitation, etc.
Variety: Paper folding (JONG IE JUPGI), Korean folk painting, Hanji painting, Modelling Clay, Gift wrapping, Paper quilling, Paper-mache, etc.